Study Spanish in Quito
Whether you want to take our regular classes, get DELE trained or truly get to know the culture of Ecuador, we are sure to have the right program for you.  We have developed our classes over the course of teaching Spanish in Quito for over 20 years.  Check out all of our different course offers below
All of our courses:
Utilize a syllabus that is in accordance with the International Standards of the Common European Framework of Reference for Languages (CEFRL).  All classes follow the natural progression of language aquisition.
Focus on Latin-American Spanish with an emphasis on Ecuadorian culture. You will be happy to find that Ecuadorian Spanish is widely considered one of the clearest and most easily understood accents in the entire Spanish speaking world.
Apply a well balanced methodology which covers the four aspects of language learning; reading, writing, speaking, and listening.  Through our cultural and homestay packages, students will also have the opportunity to be completely immersed and practice their language in meaningful context.
Classes Include:
A personalized Spanish book and all necessary study materials
Evaluation of your Spanish level upon arrival
Tour of the neighborhood
Help from our friendly staff for all your needs
Singing and dancing to traditional songs every Friday
One hour of class is 55 minutes to allow for a coffee break and to ensure that teachers and students are fresh
Coffee, water, and tea available all day

After spending three weeks directly at the school, I now do the online course at Vida Verde. And I can really say, this online course is a great replacement for being directly at the school. Actually, it's even better. Because using the computer provides a lot more possibilities and flexibility. For instance: If you don't know the meaning of a word, the teacher can quickly use ``Google`` to find it and show you a picture. Video and Audio quality are really good, so for me it's not a bit harder to understand, what the teachers says than before directly at the school. Exercises and homework are exchanged within a minute and if I have to write something, I can type, instead of writing by hand, which I really appreciate. Since I did the online course I even stopped traveling to Spanish language schools.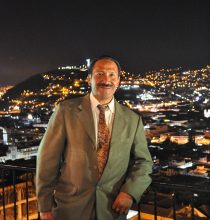 Fernando Báez Guzmán
---
Fernando is our Academic Director and master teacher.
---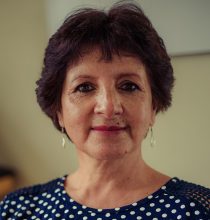 Hipatia Alarcón
---
Hipatia has been teaching Spanish since 1988.
---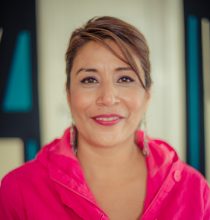 Ximena Argüello
---
Students say class hours with Ximena pass by in a flash.  She has been teaching Spanish since 2011, and is fluent in English.
---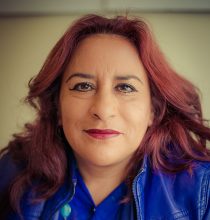 Lucía Rivadeneira
---
Lucía Rivadeneira is a language nerd who loves to teach the nuts and bolts of Spanish.
---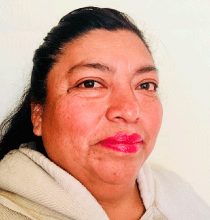 Rosa Laura García Caiza
---
Laura has taught Spanish since 1991.  She has a passion for sharing Ecuadorian culture with her students and considers herself not just a teacher but an ambassador of her culture and her language.
---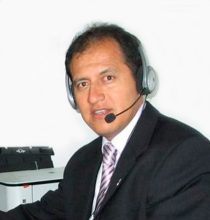 Fredy Cárdenas
---
Fredy originally studied law in college; however he found his true passion when he decided to change to the teaching profession and has never looked back.
---
María Cecilia Ruiz
---
María Cecilia Ruiz is our primary online teacher. In addition, she works for a medical mission that cares for indigenous people.
---