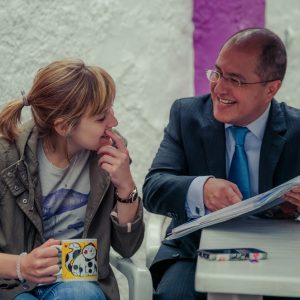 This program is perfect for the travelers who don´t have time to take a break between adventures. Through this course, you will gain the basic language (and culture) skills you need to not only survive, but enjoy your time in Ecuador.
During your short time at the school, not only will you learn the basics of the language, but our faculty and staff will orient you to Ecuador so you will be prepared to explore our beautiful country on your own.
Options and Course content:
Study Program:
For travelers who really want to focus on learning the language in the classroom. The base program includes 4 hours of class per day, but many students decide to take more. The course content includes:
Basic conversation skills to introduce yourself and get to know people
Question words
Basic structures that are useful in everyday life
Verbs in present, past, and future
Cultural content specific to Ecuador
Materials to continue to study Spanish on your own
Study + Explore Program:
For travelers who want to put their classroom learning into practice and visit the city of Quito. Spend the mornings taking classes in the school, eat lunch at a local restaurant then leave on field trips with a teacher.  The course includes everything listed in the Study program above, plus:
Learn how to navegate the city via buses or taxis
A certified Spanish teacher as a guide
Options for excursions:

Explore the Historic center
Practice haggling and buying souvenirs at a local artesenal market
Learn about the history of Quito and Ecuador at various Museums or an Ecological Park
Take 2 hours of Salsa lessons from Ache dance studio
Program Duration
We recommend 2-5 days. The base programs include 4 hours per day of classroom lessons and the activities last from 3 to 4 hours per day.

After spending three weeks directly at the school, I now do the online course at Vida Verde. And I can really say, this online course is a great replacement for being directly at the school. Actually, it's even better. Because using the computer provides a lot more possibilities and flexibility. For instance: If you don't know the meaning of a word, the teacher can quickly use ``Google`` to find it and show you a picture. Video and Audio quality are really good, so for me it's not a bit harder to understand, what the teachers says than before directly at the school. Exercises and homework are exchanged within a minute and if I have to write something, I can type, instead of writing by hand, which I really appreciate. Since I did the online course I even stopped traveling to Spanish language schools.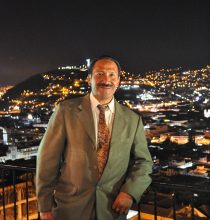 Fernando Báez Guzmán
---
Fernando is our Academic Director and master teacher.
---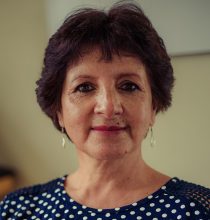 Hipatia Alarcón
---
Hipatia has been teaching Spanish since 1988.
---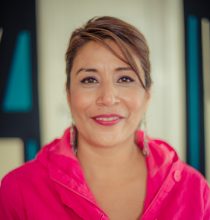 Ximena Argüello
---
Students say class hours with Ximena pass by in a flash.  She has been teaching Spanish since 2011, and is fluent in English.
---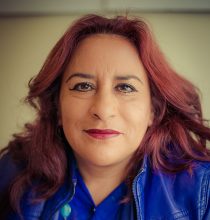 Lucía Rivadeneira
---
Lucía Rivadeneira is a language nerd who loves to teach the nuts and bolts of Spanish.
---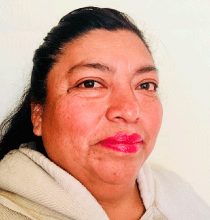 Rosa Laura García Caiza
---
Laura has taught Spanish since 1991.  She has a passion for sharing Ecuadorian culture with her students and considers herself not just a teacher but an ambassador of her culture and her language.
---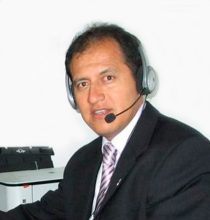 Fredy Cárdenas
---
Fredy originally studied law in college; however he found his true passion when he decided to change to the teaching profession and has never looked back.
---
María Cecilia Ruiz
---
María Cecilia Ruiz is our primary online teacher. In addition, she works for a medical mission that cares for indigenous people.
---