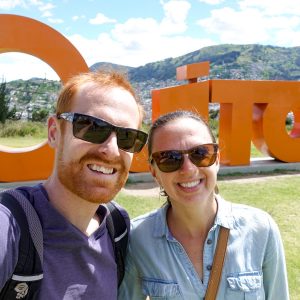 Looking to really take advantage of your time learning Spanish in Quito? Sit back and let us plan everything for you. In the Quito Spanish Immersion Program, you will be exposed to native spoken Spanish from sun-up to sun-down. Take enough weeks and you might even end up dreaming in Spanish! Check out the details of the program below:
Each week of the course includes:
Practice your Spanish in real life scenarios as you escape the classroom with one of our teachers.
10 hours of field trips around Quito
A Vida Verde teacher as a guide
All transportation
All entrances to museums or parks
Share life with an Ecuadorian family, learning the culture and practicing your Spanish first hand.
7 nights of homestay
Morning and evening meals
Private room
Personalized help at all times
Laundry service
High speed WiFi
Within 10 minutes walking distance from Vida Verde
Schedule:
Classes are Monday through Friday.
8:30 am – 12:30 pm: Intensive Spanish classes at Vida Verde
12:30 pm – 1:30 pm: Break for lunch at a local restaurant
1:30 pm – 4:30 pm: Afternoon Cultural Classes (3 days, 3-4 hours each day)
Return to Homestay
Add-ons:
Weekend Excursions: Escape the city to the most popular destinations outside of Quito.
Salsa Lessons: Schedule salsa lessons during the evenings through Ache, our partner dance school
See Pricing

After spending three weeks directly at the school, I now do the online course at Vida Verde. And I can really say, this online course is a great replacement for being directly at the school. Actually, it's even better. Because using the computer provides a lot more possibilities and flexibility. For instance: If you don't know the meaning of a word, the teacher can quickly use ``Google`` to find it and show you a picture. Video and Audio quality are really good, so for me it's not a bit harder to understand, what the teachers says than before directly at the school. Exercises and homework are exchanged within a minute and if I have to write something, I can type, instead of writing by hand, which I really appreciate. Since I did the online course I even stopped traveling to Spanish language schools.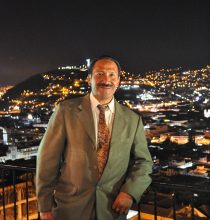 Fernando Báez Guzmán
---
Fernando is our Academic Director and master teacher.
---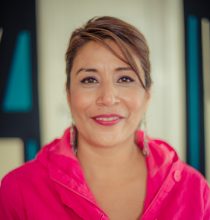 Ximena Argüello
---
Students say class hours with Ximena pass by in a flash.  She has been teaching Spanish since 2011, and is fluent in English.
---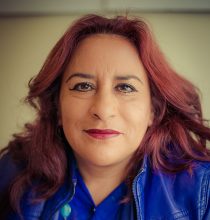 Lucía Rivadeneira
---
Lucía Rivadeneira is a language nerd who loves to teach the nuts and bolts of Spanish.
---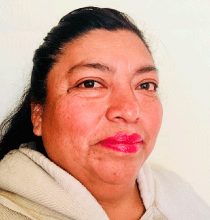 Rosa Laura García Caiza
---
Laura has taught Spanish since 1991.  She has a passion for sharing Ecuadorian culture with her students and considers herself not just a teacher but an ambassador of her culture and her language.
---