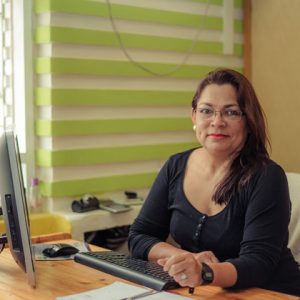 Our Founder
Hola!
My name is Rosa Proaño, and I am the director of Vida Verde Spanish School.  I grew up working on my parent´s fruit farm in the beautiful town of Chontal in the outskirts of Quito.  I have worked for and managed several Spanish schools in Quito since 1981, and decided to open my own Spanish school along with a former student named Jeremy Davis in 1999.
Our Philosophy
Jeremy and I created our school with a vision. There are many Spanish Schools in Quito, but we wanted Vide Verde to have a higher purpose.  With that in mind, we named our school Vida Verde (which means Green Life) and set out to make a difference in the world and in the lives of each of our students.
Our philosophy of education is that our students should leave Vida Verde with more than just the ability to communicate effectively in Spanish.  We exist to promote the Ecuadorian culture and ecological conservation through excellence in Spanish Language education.  To that end, we have developed connections throughout Ecuador with cultural entities and ecologically minded people.
Our Students
Our students come from all over the world.  We offer classes to people of all ages and for all levels: from the most basic to the most advanced.  Vida Verde´s motto is that in order to learn Spanish, you only need three things: confidence, practice, and patience.  We´ll take it from there.
Our School
Vida Verde is a house with a homey feeling that matches the personality of the school. Our classrooms have ample natural lighting and are the perfect size for small group classes. Students spend their breaks drinking coffee or tea and enjoying the sun in the garden. All students have access to our kitchen and our extensive library of books and movies. On Fridays, the entire school joins together to play and sign traditional Ecuadorian songs. Check out what Lonely Planet has to say about Vida Verde Spanish School and all that Quito has to offer.
We feel lucky to be located in the beautiful La Floresta neighborhood. La Floresta is a cultural hub and considered one of the nicest and safest neighborhoods in the entire city. We are located 15 minutes by bus from the historic center and a 15 minute walk from the Plaza Foch. Learn more about the La Floresta neighborhood.
Contact Us
Contact us today to book a program with Vida Verde and learn why we tell our students, "Welcome to Family."

After spending three weeks directly at the school, I now do the online course at Vida Verde. And I can really say, this online course is a great replacement for being directly at the school. Actually, it's even better. Because using the computer provides a lot more possibilities and flexibility. For instance: If you don't know the meaning of a word, the teacher can quickly use ``Google`` to find it and show you a picture. Video and Audio quality are really good, so for me it's not a bit harder to understand, what the teachers says than before directly at the school. Exercises and homework are exchanged within a minute and if I have to write something, I can type, instead of writing by hand, which I really appreciate. Since I did the online course I even stopped traveling to Spanish language schools.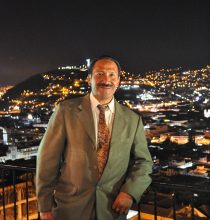 Fernando Báez Guzmán
---
Fernando is our Academic Director and master teacher.
---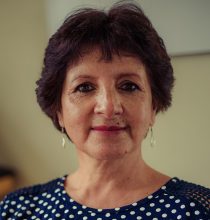 Hipatia Alarcón
---
Hipatia has been teaching Spanish since 1988.
---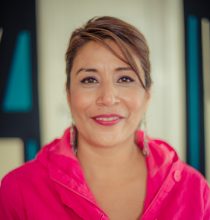 Ximena Argüello
---
Students say class hours with Ximena pass by in a flash.  She has been teaching Spanish since 2011, and is fluent in English.
---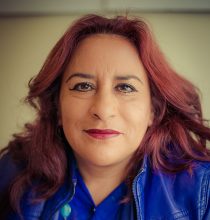 Lucía Rivadeneira
---
Lucía Rivadeneira is a language nerd who loves to teach the nuts and bolts of Spanish.
---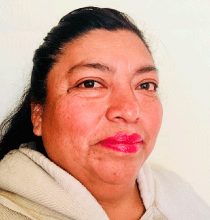 Rosa Laura García Caiza
---
Laura has taught Spanish since 1991.  She has a passion for sharing Ecuadorian culture with her students and considers herself not just a teacher but an ambassador of her culture and her language.
---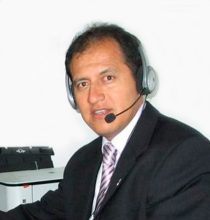 Fredy Cárdenas
---
Fredy originally studied law in college; however he found his true passion when he decided to change to the teaching profession and has never looked back.
---
María Cecilia Ruiz
---
María Cecilia Ruiz is our primary online teacher. In addition, she works for a medical mission that cares for indigenous people.
---