Looking to take a family vacation to Ecuador? We have good news! Vida Verde also specializes in teaching Spanish to children. Over the course of our years teaching Spanish in Quito, we have developed materials suited for students of all ages.
Children acquire the language much faster than adults, and we have found that a play based approach works the best. These classes focus on experiential learning with a focus on having fun and include a good mix of games, songs, and stories.
Teachers that love children and specialize in engaging their young minds.
Activities and games that will get the students up and moving, so they are using the language in real situations.
Regular breaks in order to keep brains fresh and ready to aqcuire the language.
Duration
Vida Verde is open Monday through Friday from 8:00 am to 5:00 pm.
Because children have a shorter attention span, we generally recommend that they take a maximum of 2 hours of class per day. However, this depends on the maturity of the child. Parents know their children best and we leave that decision up to them.
Family Programs
We offer special deals for families that travel and study together! Contact us to get a quote!
Prices

After spending three weeks directly at the school, I now do the online course at Vida Verde. And I can really say, this online course is a great replacement for being directly at the school. Actually, it's even better. Because using the computer provides a lot more possibilities and flexibility. For instance: If you don't know the meaning of a word, the teacher can quickly use ``Google`` to find it and show you a picture. Video and Audio quality are really good, so for me it's not a bit harder to understand, what the teachers says than before directly at the school. Exercises and homework are exchanged within a minute and if I have to write something, I can type, instead of writing by hand, which I really appreciate. Since I did the online course I even stopped traveling to Spanish language schools.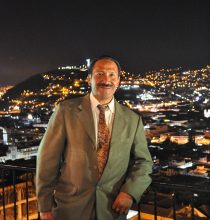 Fernando Báez Guzmán
---
Fernando is our Academic Director and master teacher.
---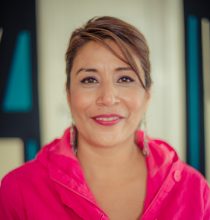 Ximena Argüello
---
Students say class hours with Ximena pass by in a flash.  She has been teaching Spanish since 2011, and is fluent in English.
---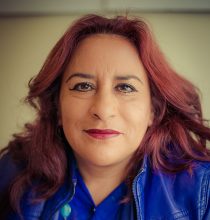 Lucía Rivadeneira
---
Lucía Rivadeneira is a language nerd who loves to teach the nuts and bolts of Spanish.
---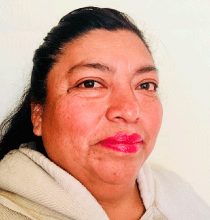 Rosa Laura García Caiza
---
Laura has taught Spanish since 1991.  She has a passion for sharing Ecuadorian culture with her students and considers herself not just a teacher but an ambassador of her culture and her language.
---