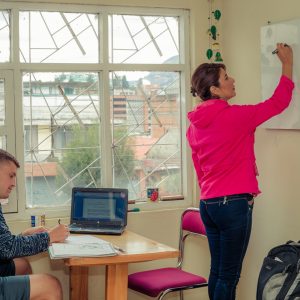 This program is designed to help you improve your craft as a Spanish teacher. It will help you perfect your fluency and knowledge of Spanish grammar, gain new methodologies and classroom activities, inject cultural activities into your classes, and create your own materials. The course uses the constructivist approach where you will be actively involved in the learning, designing your own lessons and practicing as you learn.
Course content:
We have three distinct programs that each have a different type of teacher in mind. The goal of each is to meet you at your level, and improve you teaching.
Regular– A course aimed at a person who speaks the language well but is new to teaching. Through the length of the course, you will focus on the methodology and techniques that will help you connect the language and grammatical components to your student's lives.
Intensivo: A course for the teacher who speaks fairly well, but does not dominate the language. Through this program, you will focus more on the perfection your own Spanish fluidity and use of grammar. You will also learn keys methodologies to involve students and motivate them to learn.
Perfeccionismo: This course is designed for the serious Spanish teacher who wants to be able to teach all levels of Spanish, from the most basic to the most advanced. Throughout the course, you will work through a wide scope of Spanish grammar and teaching methodology. This program requires a minimum of four weeks.
Program Duration
We require a minimum of two, 20 hour weeks for these programs, but a full 4 weeks is recommended.
See Pricing

After spending three weeks directly at the school, I now do the online course at Vida Verde. And I can really say, this online course is a great replacement for being directly at the school. Actually, it's even better. Because using the computer provides a lot more possibilities and flexibility. For instance: If you don't know the meaning of a word, the teacher can quickly use ``Google`` to find it and show you a picture. Video and Audio quality are really good, so for me it's not a bit harder to understand, what the teachers says than before directly at the school. Exercises and homework are exchanged within a minute and if I have to write something, I can type, instead of writing by hand, which I really appreciate. Since I did the online course I even stopped traveling to Spanish language schools.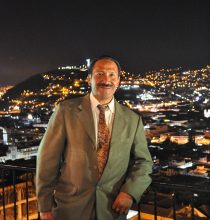 Fernando Báez Guzmán
---
Fernando is our Academic Director and master teacher.
---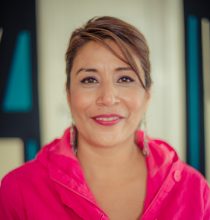 Ximena Argüello
---
Students say class hours with Ximena pass by in a flash.  She has been teaching Spanish since 2011, and is fluent in English.
---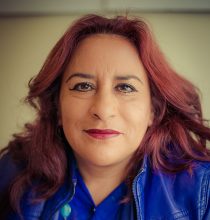 Lucía Rivadeneira
---
Lucía Rivadeneira is a language nerd who loves to teach the nuts and bolts of Spanish.
---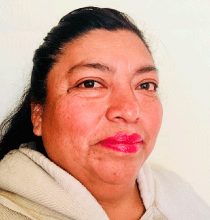 Rosa Laura García Caiza
---
Laura has taught Spanish since 1991.  She has a passion for sharing Ecuadorian culture with her students and considers herself not just a teacher but an ambassador of her culture and her language.
---