Things to Know Before Arriving in Ecuador
Located between Colombia and Peru, Ecuador is a country in Latin America that is often overlooked.  Home to a widely diverse population and boasting incredibly beautiful landscapes, it is not a wonder that Ecuador is becoming a more popular tourist destination.  Read on for some basic information that is good to know!
Seasons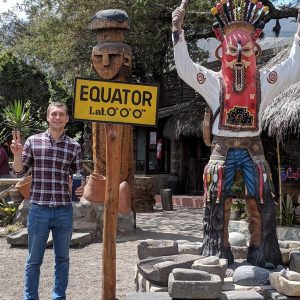 Ecuador does have seasons, but not in the traditional sense of the word. Rather, it is normal to go through Spring, Summer, Fall, and Winter all within the same day. When packing, make sure to bring layers! That being said, there are two distinct seasons here:
The rainy season: from December to May, the climate is a little bit hotter and it rains for a half an hour or so each day. (make sure to bring a water proof jacket)
The dry season: from June to November, the climate is cooler and drier.
Time Zone
Ecuador is in the GMT -5 zone (-6 for Galapagos). Because it is located right on the Ecuator, Ecuador has no time change! The sun rises at about 6:00 am every morning and sets at about 6:00 pm every evening.
Ecuadorian Visas
Entry Visa: You must have a valid passport with an expiration date of six months after your return date.
Upon entrance into Ecuador, visitors from most countries will be granted a free three month tourist visa, with no application process.
If you are looking to stay longer, it is relatively easy to extend your tourist visa for another three months (albeit there is a cost). It is normally recommended to start this process a month before your first visa expires because the government´s gears run a lttle slowly. Any longer than six months total and you may look into more permanent visas.  Because policies can change, it is highly important to check in with your embassy to learn your specific requirements.
Money
In Ecuador, the official currency is the US dollar USD. It is advisable not to carry too much money when you walk in the street. Most credit cards are accepted in department stores and restaurants, and you can withdraw cash from domestic banks such as Pichincha Bank. Check in with your credit card company and bank to see if there are any overseas fees.
Unless somebody goes above and beyond, tipping is not expected for the majority of services in Ecuador. However, many nicer restaurants will automatically charge a gratuity fee, and tips are well received when you work with someone for an extended period of time.
Vaccinations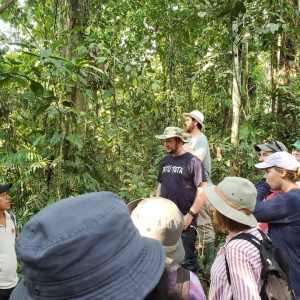 No vaccinations are mandatory in Ecuador, but we do advise you to be up-to-date on the "typical" travelling vaccines such as DT Polio, Hepatitis A and B. The yellow fever vaccine and malaria treatment are recommended for any stay in the Amazon, however, they are not required.  In our jungle programs, students travel to a location that is high enough altitude that there is a decreased risk of contracting any disease.
Electricity
Standard American plug (2 flat plugs, 110 V, 60 Hz).
Transportation
The minimum age to rent a car in Ecuador is 25 y
ears. You will be required to present an document of identification and your country's driver's licence at the time of booking and at each police checkpoint. Road conditions in Ecuador are generally good, but the signage is not always easy to follow. We recommend that you exercise extreme caution and consult the insurance coverage limits.
Driving in Quito during rush hour can be difficult, so we advise you to avoid working hours and rainy days.
All that being said, the easiest way to get around in Quito is through public transportation, taxis, and walking. Buses cost 25 cents per ride (no matter how far you go) and taxis are relatively cheap. If taking a taxi, be sure to ask if they use the Taxi Meter before you get in.  The most econom ical route is by using your own two feet (or by going "a pata" as the Ecuadorians say).  Plus, by walking you get to truly experience the City!
Security
Ecuador is a fairly safe country. It does not present any particular danger to travelers who take a minimum of precautions and use common sense.
We recommend in particular:
Prohibit external signs of wealth,
Travel "light",
Do not leave your bags and cameras unattended,
Use the safes in hotels when they are available,
Take a photocopy of your documents with you (passport, driver´s licence…)
With these tips you should be ready for your trip to Ecuador! If you have any questions or other tips to add, please comment below!