Puerto López: Study on the Beach
Puerto López is a small city located in the province of Manabí in the National Park Machalilla.  There you will find the Hostal Monte Líbano which will be your home and classroom for a weeklong stay at the Ecuadorian coast.  During the week, you will have the opportunity to enjoy the Pacific beach, the culture and the friendly people of the zone.  Your days will be filled with activities; Spanish classes in the morning and excursions accompanied by a local guide during the afternoon.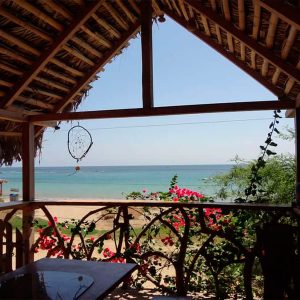 About the Hostal
While there are many options for accomadations in Puerto López, we believe that we have found the best spot in the whole city for our students. The hostal Monte Líbano is a beautiful getaway which is ideally located on the beach. Here, you will wake up to a breathtaking view of the Pacific Ocean and learn Spanish to the sound of crashing waves. However, what truly sets Monte Líbano apart is its people.  The hostal is a small, family business that is owned and operated by Pedro and María, an Ecuadorian couple.  They adopt their guests as their own, creating a family atmosphere in which people feel right at home, regardless of Spanish level.  María also happens to be a phenominal cook who specializes in fresh seafood and the local cuisine (but all dietary preferences can be taken into account). You are sure to enjoy returning from your excursions to share meals and time with the family.
The Program Includes:
18 hours of Spanish classes with one of our teachers
4 excursions led by experienced, local, tour guides
4 nights, 5 days of food and board at the hostal Monte Líbano with WiFi
Itinerary for the Week
We have designed our Monte Líbano program to be jam packed with activities! Check out the typical schedule below. (Days of activities can change depending on various factors)
*Unless otherwise noted in the schedule above, you will take Spanish Classes with your professor in the morning, then leave for the listed excursion after lunch.

After spending three weeks directly at the school, I now do the online course at Vida Verde. And I can really say, this online course is a great replacement for being directly at the school. Actually, it's even better. Because using the computer provides a lot more possibilities and flexibility. For instance: If you don't know the meaning of a word, the teacher can quickly use ``Google`` to find it and show you a picture. Video and Audio quality are really good, so for me it's not a bit harder to understand, what the teachers says than before directly at the school. Exercises and homework are exchanged within a minute and if I have to write something, I can type, instead of writing by hand, which I really appreciate. Since I did the online course I even stopped traveling to Spanish language schools.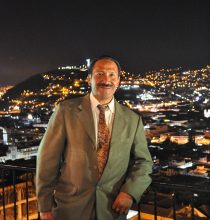 Fernando Báez Guzmán
---
Fernando is our Academic Director and master teacher.
---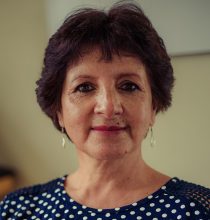 Hipatia Alarcón
---
Hipatia has been teaching Spanish since 1988.
---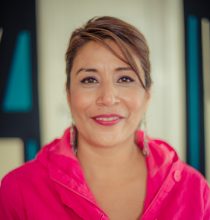 Ximena Argüello
---
Students say class hours with Ximena pass by in a flash.  She has been teaching Spanish since 2011, and is fluent in English.
---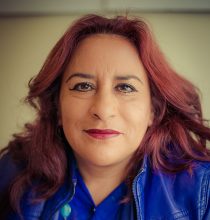 Lucía Rivadeneira
---
Lucía Rivadeneira is a language nerd who loves to teach the nuts and bolts of Spanish.
---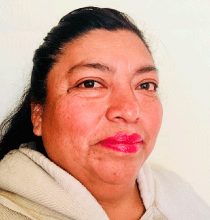 Rosa Laura García Caiza
---
Laura has taught Spanish since 1991.  She has a passion for sharing Ecuadorian culture with her students and considers herself not just a teacher but an ambassador of her culture and her language.
---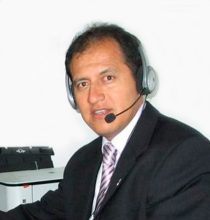 Fredy Cárdenas
---
Fredy originally studied law in college; however he found his true passion when he decided to change to the teaching profession and has never looked back.
---
María Cecilia Ruiz
---
María Cecilia Ruiz is our primary online teacher. In addition, she works for a medical mission that cares for indigenous people.
---