Want the complete Ecuador Experience? With our Traveling Classroom, you will receive a taste of every part of our beautiful country. You will learn Spanish in a variety of settings: spending two weeks in the Andes of Quito, one week in the Ecuadorian Jungle overlooking the Napo River, and one week on the shores of the Pacific Coast. You will experience Ecuadorian culture firsthand as Vida Verde teachers guide you on cultural field trips in the afternoons and as you share life with your homestay family. After you study with us in Ecuador, you will see why we believe it is the most beautiful country in the world.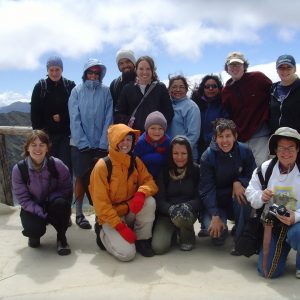 We recommend the traveling classroom for anyone who has an adventurous spirit and wants a Spanish immersion in Ecuador that they will never forget. You will be amazed at how much language you will acquire while traveling throughout the country and having a blast!
15 hours of intensive Spanish classes
Activities every afternoon
5 nights, 6 days of food and board at the GAIA lodge
Transportation to and from the Lodge
18 hours of intensive Spanish classes
4 excursions led by experienced, local tour guides
4 nights, 5 days of food and board at the hostal Monte Líbano
Transportation to and from Puerto López
The itinerary of activities is flexible, depending on weather.
See Pricing

After spending three weeks directly at the school, I now do the online course at Vida Verde. And I can really say, this online course is a great replacement for being directly at the school. Actually, it's even better. Because using the computer provides a lot more possibilities and flexibility. For instance: If you don't know the meaning of a word, the teacher can quickly use ``Google`` to find it and show you a picture. Video and Audio quality are really good, so for me it's not a bit harder to understand, what the teachers says than before directly at the school. Exercises and homework are exchanged within a minute and if I have to write something, I can type, instead of writing by hand, which I really appreciate. Since I did the online course I even stopped traveling to Spanish language schools.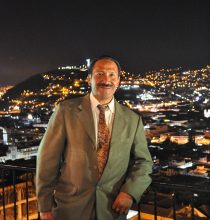 Fernando Báez Guzmán
---
Fernando is our Academic Director and master teacher.
---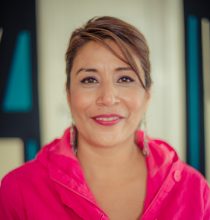 Ximena Argüello
---
Students say class hours with Ximena pass by in a flash.  She has been teaching Spanish since 2011, and is fluent in English.
---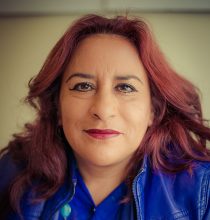 Lucía Rivadeneira
---
Lucía Rivadeneira is a language nerd who loves to teach the nuts and bolts of Spanish.
---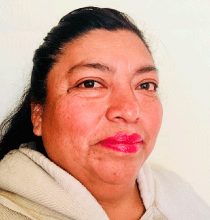 Rosa Laura García Caiza
---
Laura has taught Spanish since 1991.  She has a passion for sharing Ecuadorian culture with her students and considers herself not just a teacher but an ambassador of her culture and her language.
---