Rio Muchacho Organic Farm
Rí­o Muchacho is not only a farm. It is a leader of sustainable agricultural production and a forerunner in the use of alternative energies and technologies. Because of this, the influence of Rio Muchacho reaches far beyond the compounds of their farmland.
For example, Rio Muchacho successfully implemented a paper recycling process in the city of Bahí­a de Cáraquez. Thanks to this and other similar projects, Bahí­a is now Ecuador's first "ecociudad" – eco-city. However, Ecuadorian/New Zealand couple Dario Proaño and Nicola Mears, the founders of Rio Muchacho Farm want more than instant success. That is why they also invest in environmental education – in their own Environmental School as well as one in Baí­ha.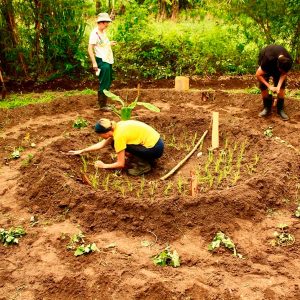 Rio Muchacho teaches classes to students of all ages and from all over Ecuador: classes going on field trips, environmentally-aware tourists, children of the neighbouring farms, and even the farmers themselves. The farm invests heavily in public environmental programs and does not receive support from foundations or the government. Therefore, Rio Muchacho can only maintain its current level of operation thanks to eco-tourism.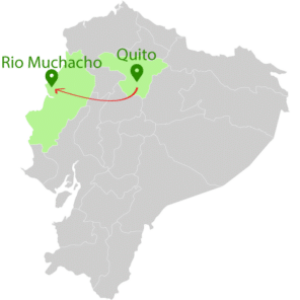 Program overview
This 5-day Study Program takes students on a rural ecological adventure. Rio Muchacho is brimming over with tropical crops, animals and alternative technologies. If you want to learn more than Spanish, this is a fantastic opportunity.
Rio Muchacho's gardens are full of exotic herbs fruits and vegetables. The farmers are experts in sustainable and organic food growing and open to sharing their methods. Often students are filled with ideas and some contribute with their own know-how, improving parts of the farm's biological cycle.
Meanwhile, daily life is full of surprises: from compost toilets to sleeping in trees. You will discover new types of (vegetarian) food, explore the farm on horseback, prepare and taste freshly-made chocolate and last but not least, enjoy the famous beach of Canoa!
Program Highlights
18 hours of Spanish lessons with our teachers
full immersion in an operational tropical organic farm
horseback ride or hike into the valley and see the Howler monkeys
enjoy the famous Pacific Coast beach of Canoa
visit Isla Corazón, hike in the mangrove forests and see frigate bird colonies
visit Isla de la Plata, famous for its Galapagos-like flora and fauna (seasonal and optional)
whale-watching! (seasonal and optional)
Activities and the study program schedules are flexible! Changes can be made according to participant's wishes and weather conditions.
Accommodation and Meals
Sheets, blankets, and towels are provided. Showers and clean composting toilets are shared by the guests. Delicious organic meals are prepared by the family that lives on the farm.
The food is largely vegetarian, occasionally complemented by chicken and river shrimp. It is typical food with many vegetables and salads and usually cooked over a wood fire. Fresh fruits from the farm are almost always served at breakfast. The local diet is very tasty. It is heavy on rice, green banana and (cassava) yuca. Most people sleep without a mosquito net, but students can bring one if they feel more comfortable with a net.
Would you rather work at the farm and not take Spanish Classes?  Volunteer today!

After spending three weeks directly at the school, I now do the online course at Vida Verde. And I can really say, this online course is a great replacement for being directly at the school. Actually, it's even better. Because using the computer provides a lot more possibilities and flexibility. For instance: If you don't know the meaning of a word, the teacher can quickly use ``Google`` to find it and show you a picture. Video and Audio quality are really good, so for me it's not a bit harder to understand, what the teachers says than before directly at the school. Exercises and homework are exchanged within a minute and if I have to write something, I can type, instead of writing by hand, which I really appreciate. Since I did the online course I even stopped traveling to Spanish language schools.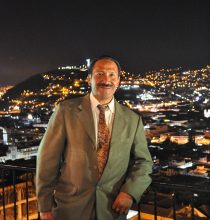 Fernando Báez Guzmán
---
Fernando is our Academic Director and master teacher.
---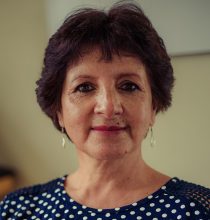 Hipatia Alarcón
---
Hipatia has been teaching Spanish since 1988.
---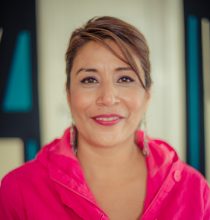 Ximena Argüello
---
Students say class hours with Ximena pass by in a flash.  She has been teaching Spanish since 2011, and is fluent in English.
---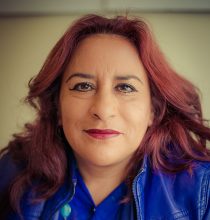 Lucía Rivadeneira
---
Lucía Rivadeneira is a language nerd who loves to teach the nuts and bolts of Spanish.
---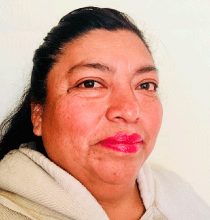 Rosa Laura García Caiza
---
Laura has taught Spanish since 1991.  She has a passion for sharing Ecuadorian culture with her students and considers herself not just a teacher but an ambassador of her culture and her language.
---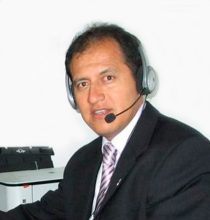 Fredy Cárdenas
---
Fredy originally studied law in college; however he found his true passion when he decided to change to the teaching profession and has never looked back.
---
María Cecilia Ruiz
---
María Cecilia Ruiz is our primary online teacher. In addition, she works for a medical mission that cares for indigenous people.
---